Advertisement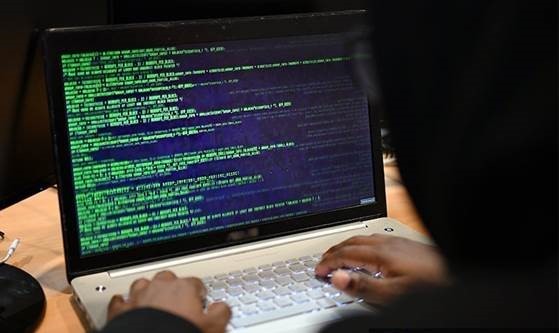 PETALING JAYA: As small-and medium-sized enterprises (SMEs) look towards digitalising their businesses, an SME group has warned them to be aware and prepare for the challenges ahead.
Central region chairman of the Small and Medium Enterprises Association Malaysia (Samenta) William Ng noted that many SMEs were finding it difficult to obtain new talents while pivoting their business online, as "most of the digitally-trained candidates prefer to work with larger companies".
However, he welcomed the government's plans to assist SMEs under the Digital Economy Blueprint, noting that it gave more attention to other industries as compared to solely focusing on the manufacturing sector.
"I think for the first time in many years, there has been a lot of emphasis on SMEs in the services sector. This is quite crucial," he said in an online event on the digitalisation of SMEs this morning.
Ng urged SMEs to search up on the blueprint and take advantage of any possible ways they could benefit from its initiatives.
He added that they could apply for the Malaysia Digital Economy Corporation's (MDEC) business digitalisation grant, in which they could make use of the funds by investing in cybersecurity protection.
Noting that 45% of Samenta's members were on their last legs in terms of cash reserves, Ng urged Putrajaya to expand the Special Relief Facility and extend the number of months for SMEs to receive wage subsidies, if there was another extension of the lockdown.
He also proposed for the government to allocate more funds to SMEs to help them sustain their businesses.
Meanwhile, although the government and financial institutions have offered grants and schemes for SMEs to stay afloat, a cybersecurity expert said technology was the biggest key for businesses to survive even after the pandemic.
According to Yeo Siang Tiong, who is general manager for anti-virus software company Kaspersky in Southeast Asia, business continuity required protection from online threats.
"We fully understand that investment cuts are being done by business owners but it's worth noting that cybercriminals are also lurking online. Digitalisation with cybersecurity in mind will always be the best step towards protecting and keeping your cash flow," he said.
Moving forward, Yeo suggested business owners regularly back up their important data and update their IT equipment, as well as educate their employees on "safe online habits", besides installing anti-virus software for all devices in the company.
This comes after Kaspersky Security Network recorded some 767,000 business owners in Malaysia coming under attack from internet-borne malware last year.
"Diving deeper, 269,533 phishing attempts were targeted against Malaysian SMEs in the first half of 2020, 56% more than the first half of 2019 at 172,906," Yeo said.
He added that 6,683 ransomware attempts were blocked by Kaspersky against Malaysian SMEs within the first six months of 2020 alone, while crypto mining attempts had doubled in the past year at 238,780.
Source: https://www.freemalaysiatoday.com/category/nation/2021/02/22/be-wary-of-cyber-threats-in-shift-towards-digitalisation-smes-told/