Advertisement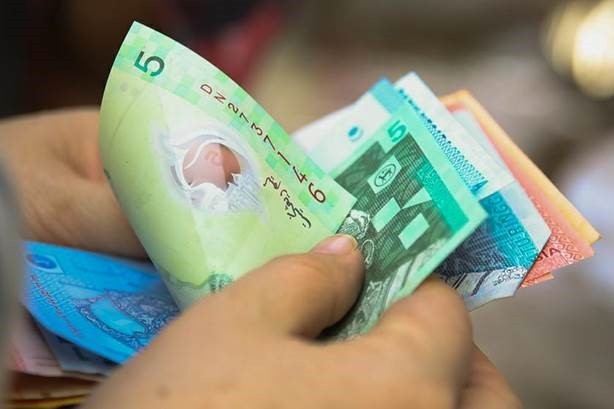 Many small business operators still prefer to hold on to cash, especially during the current pandemic, making it difficult for them to transition to digital payments despite large numbers of Internet and mobile users.
Boost director of merchants Eric Chong said the adoption rate for digital payments among micro small and medium enterprises (SMEs) remains low as dependency on cash is still prevalent.
"This is especially true for the very small merchants like night market and food court operators. Many of them find it very difficult to change.
"The second challenge, especially for micro SMEs, is to go online. During our sessions with them, we found that a key reason is a lack of knowledge on how to go online and who they should approach. They are also concerned about the cost of going online as well," he said at Boost's "Life Hacks for Beating the Pandemic" live-streamed event recently.
Chong said merchants can easily go digital by signing up with Boost.
"Boost will provide them with a QR code once they sign up, which customers can use to scan and pay. They can also set up a Boost Payment Link, which will allow them to send a payment request to customers via any messaging app. It's easy, cashless and safe," he said.
Chong said the Boost Payment Link complements the WhatsApp Business app, which is very popular among merchants.
"The payment link will also ensure our micro SMEs will continue to operate during the Movement Control Order as it not only helps them to set up their online businesses but also to reduce wastages.
Chong said the payment link allows SMEs, particularly in the food and beverage industry, to increase efficiency and minimise wastage.
"The important thing about the payment link is that before the merchant prepares his order, he will send a payment link to the customer. The customer will have to pay for the order first, and once the payment is received, the merchant will prepare them. This process helps to prevent wastages," he said.
The e-wallet provider also has a digitalisation grant, comprising four packages ranging from as low as RM2,000 to RM10,000, to help SMEs kickstart their digital journey.
"The only qualifier is for the micro SME to pay 50% of the value of the adoption. The government grant will fund the other 50%. If the merchant signed up for an RM2,000 package, they only have to pay RM1,000, so it's very affordable," Chong said.
Alternatively, merchants can opt for the Axiata Group Bhd's Aspirasi Assist loan programme, which offers capital for businesses and individuals.
"The loan value that we're offering ranges from as low as RM2,000 to RM20,000. What's more interesting is that we don't charge interest in anything for the first six months. On top of that, we also offer insurance protection to ensure that micro SMEs protect themselves in the event of any complication," he said.
Boost had recently entered into a partnership with Lazada Malaysia and McDonald's to expand its online and offline offerings as part of efforts to build a robust cashless and digital ecosystem in the country.
Boost users can now enjoy shopping on Lazada by paying via Boost. Users can also make payments for online delivery and in-store orders at McDonald's.
Source: https://themalaysianreserve.com/2021/02/22/micro-smes-still-prefer-cash-to-mobile-payments/