Advertisement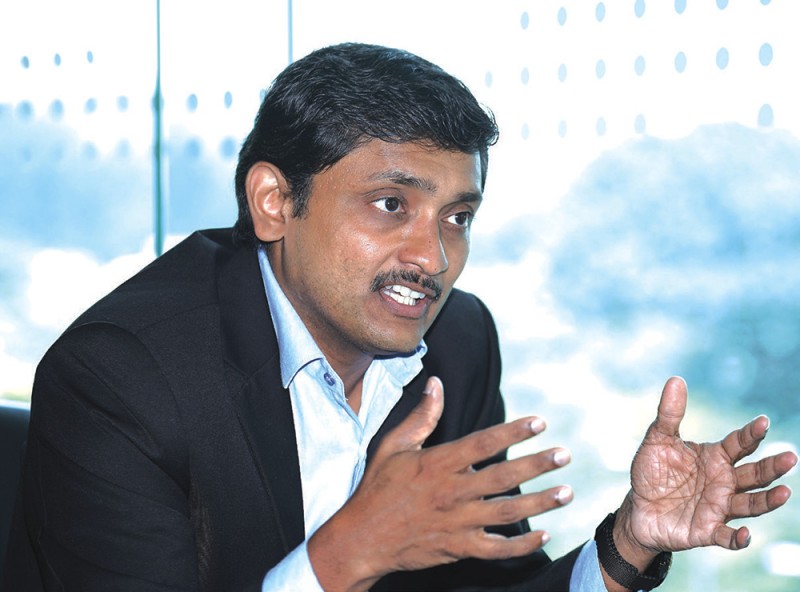 COMPANIES, particularly SMEs, need to digitally transform their business to stay relevant in the industry amidst changing times, says Zoho Corporation Pte Ltd Asia-Pacific vice president and general manager Gibu Mathew.
By being relevant, SMEs would be able to compete more efficiently and outwit their competitors.
"There is always ongoing investment in technology. For example, even by changing to email from snail mail, you will help your employees communicate faster," he says.
In a recent interview with Bernama, Mathew adds that brick-and-mortar businesses should apply technology in their processes and automate tasks to expand their business and maximise and grow their capabilities.
"If you look at how businesses are carried out, most processes cannot be merely replaced, you still need to hire employees, you still need to pay them, maintain time and attendance, communicate with them through email, phone, devices, calls and virtual meetings to expand their business.
"As a business owner you need to list your products online for sale, collect payments from customers, need to pay taxes, as those things don't go away. SMEs still need to do that and compete globally. How technology enables us is that we're able to automate all these tasks," he says.
For example, in the task of collecting payments from customers, SMEs can deploy a software to do all the follow-ups and allow the customer to make payments through card or direct bank transfer, and automatically reconcile it for their books and give users the proper reports to file their taxes.
Mathew says today is one of the best times for anyone to be in business because all these things that users typically do not like to do, can be automated so that users can focus on what they really like to do.
On how Malaysia's e-commerce sector compares with other countries regionally, he says Malaysia has good Internet bandwidth, and with more than 60% of businesses already online – which is a very healthy number – it would help companies like Zoho Corp assists SMEs to apply automated software to get a good momentum.
"That is a big plus for us. Bandwith is some of the bare minimum items that you need. The second thing for SMEs, there is also some meta infrastructure that has to be set up. There must be good logistics support, namely delivery vendors and these are small services that help you become successful.
"These are the conveniences that help you as a company to grow and all this is being brought about by the Malaysian government, increasing the availability of storage facility and infrastructure needed," says Mathew.
He says to have a successful e-commerce industry, a country should put in place good policies to enable the industry to thrive.
"As the government, you can ensure that these policies are in place when you want to start and sell online," he says.
For example, he says e-commerce players need a consistent shipping policy, refund policy, payment acknowledgment policy, goods defect policy and return policy.
"There must be some level of consistency, across the board, and you have to facilitate more and utilise more methodologies, for example, pay through e-wallets and digital currencies. There must be a proper mechanism on how payments are accepted," he said. — Bernama
Source: https://www.thestar.com.my/business/smebiz/2019/12/02/embrace-digital-to-stay-relevant