Advertisement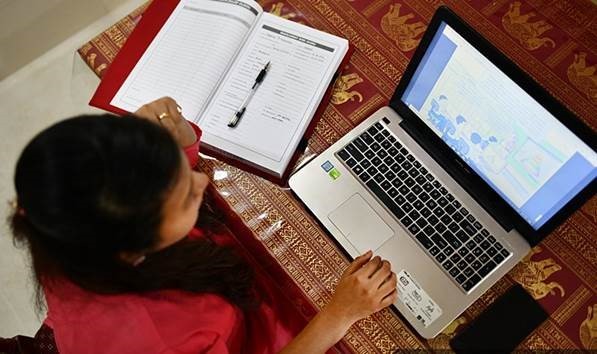 PETALING JAYA: The boundary between work and life has blurred since the onset of the Covid-19 pandemic, but while employees have now generally been recalled to the office, pockets exist of those still working remotely.
A human resource expert told FMT Business that some have even refused to return to the office, citing burdensome costs such as fuel, road toll and parking.
"Some claimed to be able to save upwards of RM500 monthly," said human resource consultant Srithren Krishnan.
Srithren pointed out that from Sept 1, under amendments to the Employment Act (1955), employees may apply for flexible working arrangements (FWA) if they so wish, but their supervisors or employers must give the nod.
"Thanks to the pandemic, working remotely may actually become a norm in Malaysia," he said.
If so, this begs the question: How would employers be able to ensure that productivity levels are maintained?
"Other than trust, there are many ways of navigating this," Srithren said.
"For starters, a check-in system should be created to help ensure that they begin work in a timely manner."
Fundamentally, rules need to be properly and clearly established around working times and this includes breaks as well.
"But what really enables a supervisor or employer to properly ensure that everything is running smoothly is for the employee to always stay connected through frequent emails or conference calls, for instance," he said.
Some companies, Srithren pointed out, have created a project management template for employees to fill out and track their progress on a daily, weekly and monthly basis.
"This is fundamentally a two-pronged approach where not only do the employees get to track their own progress but it also shows their supervisor or employer the work they've done," he said.
However, he noted that while a form of monitoring an employee's work is important, this will also show their level of well-being, with many saying they worked more hours while at home than when they were in the office.
"It is also the job of an employee's immediate superior to check and, if need be, monitor their stress levels and psychological state," he said, pointing out the vital need for video conferencing.
"This way, the supervisor will not just be able to visually gauge an employee's well-being but he can also help reduce or address any feelings of loneliness."
But to really get a good grasp of employees' mental state, Srithren recommends having a "virtual happy hour" where the company's lower and upper management socialise.
"This is a very useful tool for a supervisor or employer to gauge an employee's mental state when the conversation has nothing to do about work – potential holiday venues, the latest movies or even current events," he said.
He said that many treat this as a form of stress relief while taking the opportunity to chat with others as they used to when they were at the office.
Source: https://www.freemalaysiatoday.com/category/highlight/2022/08/05/overcoming-the-productivity-dilemma-for-wfh-workers/