Advertisement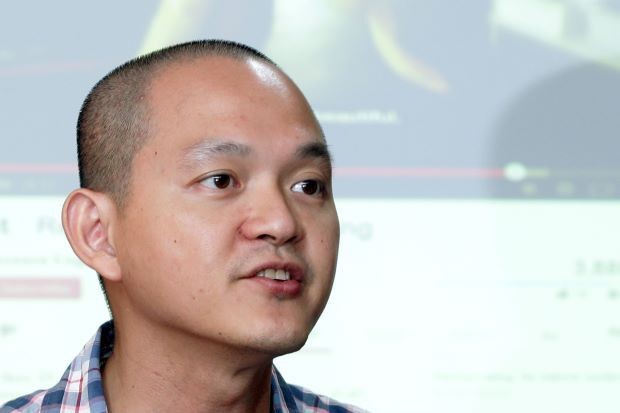 NANJING: The Ministry of International Trade and Industry (MITI) is focused on the fourth industrial revolution (Industry 4.0) and helping small and medium sized enterprises (SMEs) reduce their dependence on foreign labour, said Deputy Minister Dr Ong Kian Ming.
"This is one of the key strategies we are looking at in Budget 2019," he told Bernama after attending the opening ceremony of the 8th Malaysia-China Entrepreneur Conference (MCEC 2018) here, today.
The 2019 Budget is set to be announced in Parliament on Nov 2, the first under the new Pakatan Harapan government.
Meanwhile, the MCEC 2018 is a bilateral trade event in collaboration with the Nanjing Municipal Bureau of Commerce.
The event is endorsed by MITI, the Treasury, Ministry of Tourism and Culture Malaysia, the Malaysia Consulate General in Shanghai and Secretariat for the Advancement of Malaysia Entrepreneurs (SAME) under the Prime Minister's Department.
It is also fully supported by the Department of Commerce of Jiangsu Province, Nanjing Municipal People's Government and Federation of Returned Overseas Chinese of Jiangsu Province.
Ong praised MCEC's organiser, the Malaysia-China Chamber of Commerce (MCCC), for pushing bilateral trade, as he foresaw the event being held in Malaysia next year to attract more Chinese SMEs.
"We will see whether they can invest and collaborate with local partners to bring in their technology and use Malaysia as the gateway to ASEAN," he said.
Meanwhile, Ong said SMEs generally had limited capital for big investments, thus both countries should collaborate to find new ways of doing businesses.
"We try to see whether we can facilitate, but it is more important at this point in time for us to understand the challenges first," he added.
MCCC President Tan Yew Sing hoped the conference would establish a platform for connecting, communicating and cooperation between Malaysian and China's SMEs, especially in Nanjing.
He said Prime Minister Tun Dr Mahathir's visit to China was to enlighten the government on the new Malaysian government's policies and ideas. Tan said as a robust developing country, Malaysia was in need of research and development (R and D) manpower with advanced knowledge and experience, and it was necessary to strengthen the exchange of talent with R and D talents in China.
"China is very advanced in technologies such as mobile payment, e-commerce, biotechnology, agricultural-based industries, artificial intelligence and financial technology, and the country has an abundant R and D manpower," Ong added. - Bernama
Source: https://www.thestar.com.my/business/business-news/2018/09/19/budget-2019-aims-to-reduce-sme-reliance-on-foreign-labour/