Advertisement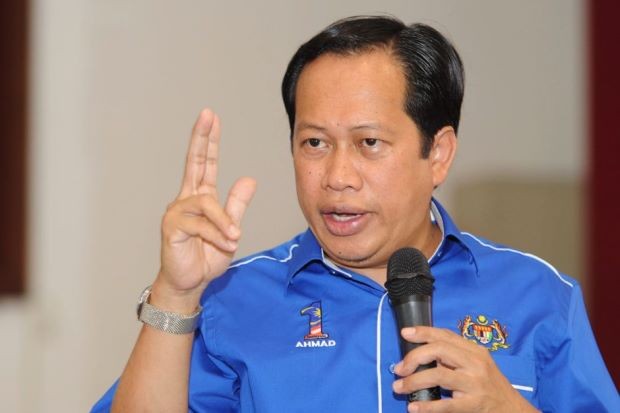 JASIN: The RM20bil allocation approved for the development of small and medium enterprises (SMEs) under Budget 2018 outlines five key categories in order to accelerate their growth.
Deputy International Trade and Industry Minister Datuk Ahmad Maslan (pic) said the categories identified were financing, marketing, human capital, infrastructure and business premise development, technological advancement in line with the fourth industrial revolution (Industry 4.0).
"These five categories are the core and important elements in charting the development and progress of the SME industry in a comprehensive and balanced manner in the future.
"This was concluded at the National SME Development Council meeting chaired by Prime Minister Datuk Seri Najib Tun Razak recently," he told reporters after launching the state-level One District One Industry Showcase 2017 by Melaka Chief Minister Datuk Seri Idris Haron here.
"Through this system, entrepreneurs, who have applied for the allocation under certain programmes run by an agency or a particular ministry, will not get funding from the same allocation from another agency or ministry.
"We have 900,000 entrepreneurs, who carry out various types of businesses and services, nationwide and they need to take this opportunity quickly," he said.
He said the allocation would be channelled through grants, easy loans and training programmes, depending on the applications and evaluation made by the agency or ministry whose fund was sought.
Three hundred local entrepreneurs took part in the one-week showcase ending tomorrow at the south-bound Sungai Rambai Rest and Recreation Area and Rural Transformation Centre. — Bernama
Source: https://www.thestar.com.my/business/business-news/2017/12/25/allocation-for-sme-develoment-outlines-five-categories/