Advertisement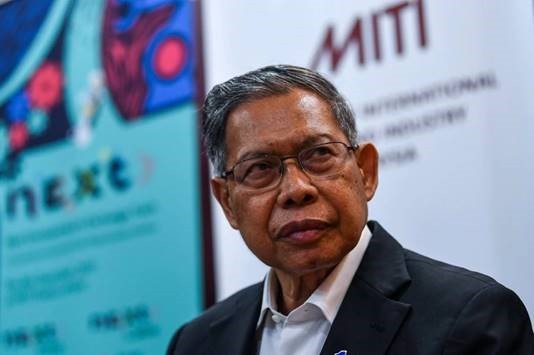 KUALA LUMPUR: The International Trade and Industry Ministry (MITI) is set to deliver a higher commitment in empowering entrepreneurship among women, including coming out with a specific key performance indicators (KPI), said its minister Datuk Seri Mustapa Mohamed.
He said the proposed KPI, which is in line with the government's aspiration to ensure women continue to play an integral role in the country's growth, would be implemented through agencies under the ministry.
This include the Malaysia External Trade Development Corporation (MATRADE), SME Corporation Malaysia (SME Corp) and the Malaysian Investment Development Authority, he said.
"In Europe, the Scandinavian countries are already ahead in the agenda of empowering women, and Malaysia will move in the right direction (as well).
"If all ministries have the women agenda, certainly the KPI will be better," he said after officiating the 'Pameran Wanita Kreatif' at the Putra World Trade Centre here today.
Mustapa said this in response to a request by Wanita UMNO Chief Tan Sri Shahrizat Abdul Jalil at the exhibition which was held in conjunction with the UMNO General Assembly.
The former Women, Family and Community Development Minister hoped that with the KPI, it would help Malaysia to produce more entrepreneurs among women that could compete not only at the national level, but also globally.
Mustapa expressed confidence that his ministry would easily meet the KPI given the strong support from women leaders under MITI, especially from the SME Corp Chief Executive Officer Datuk Dr Hafsah Hashim and MATRADE Chairman Datuk Noraini Ahmad.
"Organisations which are led by women will certainly bring the agenda to greater heights," he said. — BERNAMA
Source: https://www.nst.com.my/news/nation/2017/12/312025/new-kpi-empower-women-be-introduced-mustapa