Advertisement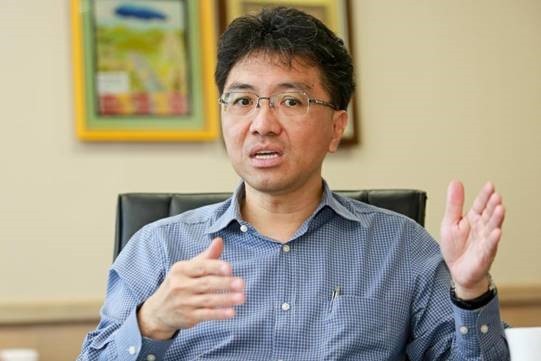 KOTA KINABALU -- The Sabah Government wants a Digital Free Trade Zone (DFTZ) to be developed at the Kota Kinabalu Industrial Park (KKIP) for the benefit of the industrial sector, Deputy Chief Minister, Datuk Raymond Tan Shu Kiah said.
Tan, who is also Minister of Industrial Development, said his ministry had forwarded a request to the federal government for a DFTZ be established at KKIP as the area was capable of meeting all the requirements to facilitate digital-physical integration.
He said the digital-physical integration such as physical logistics delivery system and bureaucracy system such as customs was greatly needed to successfully expand e-commerce to the global market.
"The implementation of e-commerce in Sabah will enable the DFTZ to provide a conducive environment for digital economy-based companies," he said in his ministry's winding-up speech at the State Legislative Assembly here today.
Meanwhile, Tan said small and medium enterprises (SME) in Sabah had achieved an excellent performance as the state was ranked among the top five states in several categories in 2015.
He said Sabah SMEs also took second place in the women-owned companies category with 19,046 establishments, an increase of 70.2 per cent compared with 2010.
"Total SME output in Sabah had increased by 105.6 per cent to RM81.3 billion in 2015 compared to 2010, putting Sabah SMEs at fourth place in the SME output category," he said.
Tan said products from Sabah SMEs had penetrated foreign markets including Singapore, China, Taiwan, Brunei, Kuwait, Myanmar, Indonesia and Japan, following the ministry's collaboration with the state's Department of Industrial Development and Research (DIDR).
According to a DIDR report, Sabah SMEs had generated exports worth RM135.74 million in 2016, he added.-- BERNAMA
Source: http://malaysiandigest.com/news/709267-sabah-wants-dftz-to-be-established-at-kkip.html