Advertisement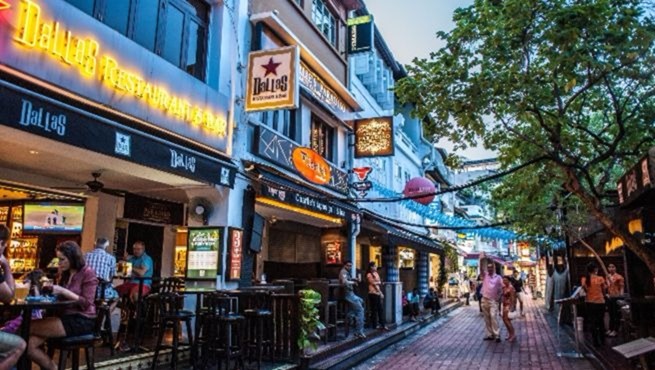 The FinLab accelerator programme, has announced the launch of its third cohort this week, this time with an interesting twist.
This year, rather than its tradition fintech focus, The FinLab will bring on SMEs who are working to digitalise their traditional business. In general, the ethos of digitalising SMEs has been a push for Southeast Asia as the region moves into a "Smart Nation economy".
The FinLab is a Singaporean joint-venture with the bank UOB that had previously been focussed on fintech startups.
The programme is four-months long and plans to identify digitalisation potholes with the goal that, when they leave, they will be better at self-innovating. Afterwards, the companies will be matched with technology providers to help them pilot the solution the SME developed in the accelerator.
The programme is looking for SMEs in the F&B, retail, logistics or wholesale trade industries that generate S$10 million (US$7.5 million) to S$25 million (US$18.8 million) in annual revenue.
Part of the reason why The FinLab shifted to the SME focus is because a recent study, called the ASEAN SME Transformation Study (which was commissioned by UOB), found that while governments are pushing for the digitalisation of SMEs, many small businesses in the region are struggling to evolve.
"We've also seen that SMEs want to innovate but may not know where and how to start. As such, for our Cycle 3 programme, we will be bringing acceleration not only to tech solution providers, but also to SMEs that want to transform their business, and matching this demand and supply concurrently," said Felix Tan the Managing Director of The FinLab in a statement.
The plan for the accelerator is to have three "tracks". The first will last for a month in April and would be considered the ideation process. The business owners will attend workshops for 2-3 days per week and begin to get the technology solution off the ground.
From May-July is the pilot programme, whereby the SMEs will launch the digital product, test for bugs and work on implementation strategies. In August, the teams will showcase the service at a Demo Day.
Source: https://e27.co/uob-finlab-wants-bring-smes-accelerator-circuit-20180212/