Advertisement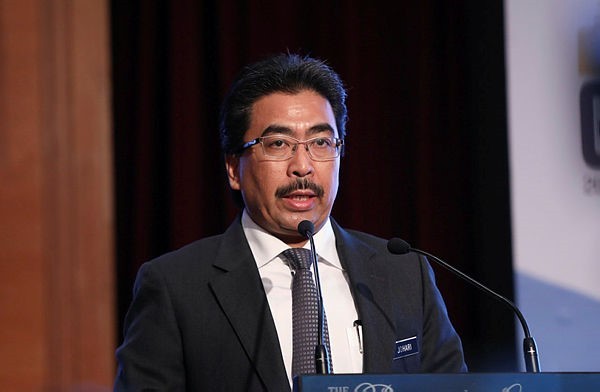 KUALA LUMPUR: SMEs must be truthful, transparent about their business activities, have proper record-keeping when applying for loans, while banks must be efficient and fast in processing the loan applications in ensuring the growth of Malaysian SMEs and their businesses in the region.
Second Finance Minister Datuk Seri Johari Abdul Ghani said the Inland Revenue Board's investigations found that some companies have been growing rapidly at about four to five times over a five to six-year period but have been paying the same amount of tax for the last six years and not truthful in their declaration of profits.
"To become a big company, the record-keeping must be truthful. Sometimes you think that you make money from not paying tax, but in the long term you'll lose as you cannot grow the company because banks cannot give financing and your record keeping is not in order," he told reporters after launching Malaysia's first SME loan/financing referral platform imSME last Friday.
Meanwhile, he said feedback from SMEs also revealed that banks take a long time to process loan applications.
"By the time banks approve the loan, they (SMEs) already defaulted the existing financing facility, so it's difficult for them to get additional financing facility. Some SMEs wait for one particular bank to decide on a loan application, a process that takes almost six to seven months and when the bank approves the application, the SME's financial condition has changed. Or when the bank rejects the application, SMEs have to do another round of loan application with another bank," Johari added.
He urged banks to be fair to SMEs and to inform applicants on the status of their application in a month the latest.
Johari was speaking at Credit Guarantee Corp Malaysia Bhd's (CGC) launch of imSME, which CGC targets to reach 2,000 SMEs by year-end.
The imSME platform serves as an online one-stop centre for SMEs to source for loan/financing by participating banks and agencies. It is targeted at SMEs that are facing difficulties in securing financing for various reasons.
There are 14 financial institutions and development financial institutions with a network of over 2,400 branches throughout Malaysia participating in imSME, which was mooted by Bank Negara Malaysia and powered by CGC.
CGC is launching phase one with search, referral and matching capabilities. Enhancements in the next two phases within the next 24 months will include psychometric assessment, and incorporate more products, with additional banks and agencies to ensure more options within the ecosystem and data analytics.
Source: http://www.thesundaily.my/news/2018/02/11/be-truthful-and-transparent-when-applying-loans-smes-told