Advertisement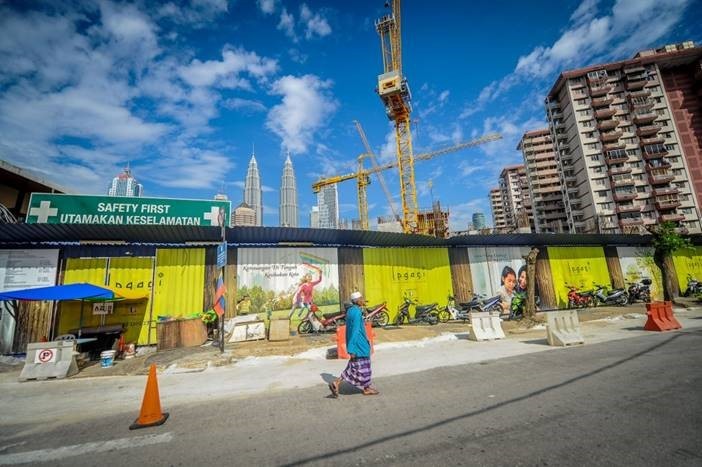 Small Bumiputera contractors are facing a challenging future, as rising material costs and other compliance-related expenses further hurt their revenue.
Certain building materials have risen as much as 40% in the last two years, while additional costs due to related taxes and levies have added to their operating cost.
Malay Economic Council Action (MTEM) CEO Ahmad Yazid Othman said for example, the steel bar-Y12 price was RM1,800 per tonne in 2015, but the cost has increased to RM2,500 this year.
"Bumiputera contractors also struggle to get the same material price, as what other non-Bumiputera and larger companies get.
"Most of them are from small and medium enterprises (SMEs). They don't have enough financial strength or capital to buy the materials in bulk to get lower prices," Ahmad Yazid told The Malaysian Reserve (TMR).
Ahmad Yazid said the Goods and Services Tax (GST) slapped on building and construction materials had also pushed the prices.
Building materials account for 50% to 60% of the construction cost, depending on the type of construction.
A 6% levy is imposed on all building materials. Ahmad Yazid said it is very challenging for small contractors to satisfy the 30-day term imposed because the supplier is bound by the GST.
He said most of the Bumiputera contractors also relied on government projects. MTEM represents almost 60 other associations under the organisation, including the Malay Contractors Association of Malaysia (PKMM).
Contracting firm Dimy Wira Enterprise manager Mohd Salahuddin Mohd Anor said many suppliers are reluctant to give a longer credit period, as they have to bear the material cost together with the GST.
"The supplier has to bear the cost of raw materials and pay the tax in advance," he said.
Jobs have also been difficult for his company — which typically has contracts to build 10 homes for owners annually. For this year, the company has three projects.
He also voiced his worry that some contractors may try to cut costs by using low-skilled workers and low grade materials to ensure the projects are completed.
But PKMM president Datuk Mokhtar Samad said higher material costs was a lame excuse for Bumiputera contractors to succeed in the sector.
"The high material cost is just a lame excuse because the Malays refuse to compete with others. There are also SMEs among non-Bumiputeras and they still can succeed. The rise in cost is happening everywhere," he told TMR.
Earlier, TMR reported that the Real Estate and Housing Developers' Association Malaysia (Rehda) is planning to propose an exemption of 6% GST on construction materials for houses priced below RM500,000.
Rehda president Datuk Seri Fateh Iskandar Mohamed Mansor said the formal request will be submitted to the government as part of the wish list for Budget 2018. It aims to ease the burden of balancing the cost of developing affordable homes.
Source: https://themalaysianreserve.com/2017/10/10/rising-material-costs-challenge-small-bumiputera-contractors/