Advertisement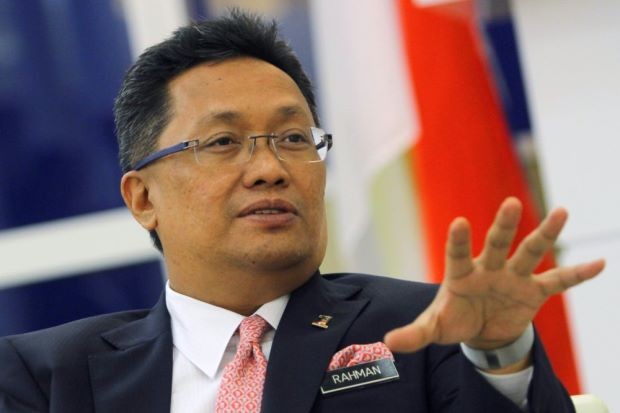 A TOTAL of 1,858 applications for the Bumiputera Enterprise Enhancement Programme (Beep) grants involving an allocation of RM167.79 million have been approved since its inception until last month, said Minister in the Prime Minister's Department Datuk Seri Abdul Rahman Dahlan.
He said 89 applicants were from Sabah who obtained grants totalling RM12.78 million to implement various projects such as upgrading of products, process and product packaging to certification, quality management and halal product development.
"The financial assistance provided by the federal government to groups of entrepreneurs in Sabah has helped enhance the competitiveness of their products and services through reduced costs in doing business.
"The entrepreneurs who received grants and loans have been able to improve their product quality, production capacity, efficiency and capability as well as achieve cost savings, thereby enabling them to fulfill their customers' needs more effectively," he said at the launch of the Bumiputera Youth Tunas Entrepreneurship (Tube) Mega programme, here, today.
His speech read was read by Sabah Assistant Minister of Agriculture and Food Industry Datuk Musbah Jamli.
The programme was officiated by International Trade and Industry Minister Datuk Seri Mustapa Mohamed.
Abdul Rahman urged small and medium enterprise (SME) entrepreneurs in Sabah to take advantage of various development programmes and financing schemes offered by the government through related ministries and agencies.
"I believe Miti (the Ministry of International Trade and Industry) and SME Corp will continue to provide support in ensuring the capabilities of SMEs, especially in Sabah, can be elevated to a higher level, in line with current customer needs," he said.
He hopes the Tube Mega programme would help participants, especially young people who started new businesses, to become successful young entrepreneurs.
"After seeing success through this programme, I was impressed with the achievements and felt the need to support startup and training grants under this effort.
"Therefore, the government has approved an allocation of RM20 million to implement Tube Mega, of which RM9 million is
an existing allocation while RM11 million is an additional fund
from the Bumiputera Agenda Steering Unit (Teraju)," he added. -- Bernama
Source: https://www.nst.com.my/news/nation/2017/10/288976/89-sabah-secure-beep-grants